The paddle boarding in kauai has been growing trend in water sports. Now you will add one more thing to your "things-to-do" list since everyone can be involved in this activity. More and more people are into it on daily basis. If you are new to paddleboarding in kauai, then make sure you start renting your equipment from the trusted paddle board rental provider. A decent paddle board can cost around two thousand bucks. So renting paddle boarding in kauai will be a great idea for you and your family.
Once you have gotten your equipment, it is perfect time to get in the water. For beginners, don't forget to bring your flotation device for safety measure. When you are about to start your paddle boarding activity, it is wise to find the lake that is clear of obstructions. When you are working out with the paddle boards to the water, consider these:
Put your feet onto the end of the board with the top part facing your body

Place your paddle nearby your feet so that you can easily reach it

Grip the rails while you walk to the middle of the board

Balance the board, then squat down and grab your paddle

Carry the paddle and use it when needed
When you reach the water, it is the right time to climb onto your paddle. Decide how deep you want to go. If you are nervous, go into shallower water first.Balance the paddle board first. The ideal balance is when your board tail or nose is not dipping into the water.
When you do this in the first time, you may ask your friend to come along to help you balancing the paddle board. You know, paddle boarding in kauai requires practice at first. But rest assured that you will master the skill in no time.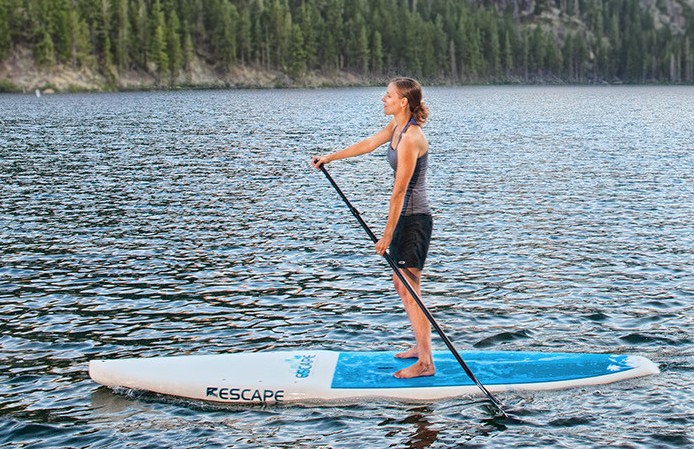 There are few things need to be considered:
To preserve the balance of the paddle board, keep your feet parallel

Make sure to have the right and firm posture

Keep your feet inside rails

When you fall, stay away from the board so you don't crash it

Learn how to make use of forward momentum since it is the key to accelerate your paddle board
Considering the current of the river in Hanalei, using the tips above will surely make your SUP experience more fun and enjoyable. Now get out there and invite everyone on board!
***